Leadership
PAYZ Structure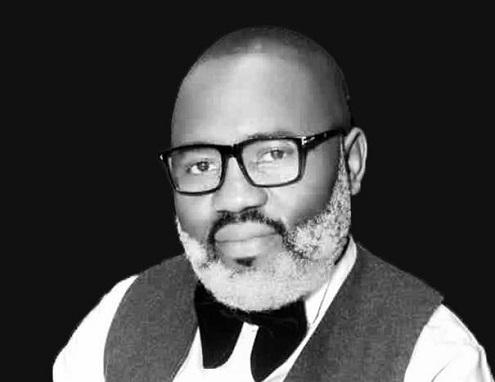 Roy Muyelu
Chairperson
(CEO & Co-founder – Probase Group)
Biography
Roy Muyelu is a Fintech specialist & Entrepreneur, strongly believes in mantra "Innovate or Die". He is CEO and Co-Founder at Probase Group with several year experience in Fintech  Solutions.
Probase is a leading FINTECH services and solutions provider of ground sweeping and game changing innovations to both the public and private sectors of the economy in the space of Payments and Collections.
Probase is Zambian owned with a workforce of 95 talented and highly dynamic Zambians.
Probase has in the last four years managed to exports its services beyond the Zambian Boarders and working in democratic republic of CONGO (DRC), Uganda,Lesotho, Malawi.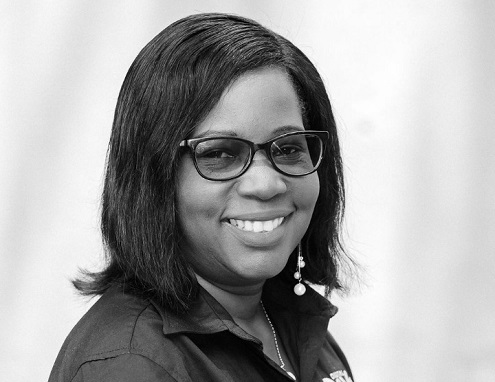 Charity Chitalu Mwanza
Vice Chairperson
(CEO – 

Digital PayGo

)
Biography
Charity Chitalu Mwanza is currently the Chief Executive Officer of Digital PayGo, a payment service provider providing Merchant Payment solutions, Shared Agent banking solutions and customized digital solutions for financial inclusion. Digital PayGo is passionate about solutions that drives interoperability and eliminates barriers to Financial Inclusion.
She is a technology enthusiast with over 21 years' experience in transformational agenda in the Payment Services Industry. Combining IT technical background with business acumen, she has had unique experiences that balance appreciation of technology trends with business opportunities and challenges. Experiences that foster innovation in business models, business processes and customer products.
Her work experience in the banking and Fintec industries provide her with "the best of both worlds" insights into the payment industry. She has experience spanning from Systems Implementation & Support, Product & Sales Management, Change & Project Management, Business Strategy development and Digital transformation.
Charity holds a Master's degree in Business Administration (Herriot-Watt), Diploma in
Computer Science, ABE Advanced Diploma in Business Administration, George Washington
University's Associate Certificate in Business Analysis, Oxford University's Fintech Certificate and a certified Prince2 & Agile Project Management practitioner.
She also has various professional qualifications in Systems Administration, Business development, Sales Management and Leadership.
Jackson Malunda
Treasurer
(Finance Manager – Cellulant Zambia)
Biography
Jackson has over 15 years' experience in mobile payments, strategic management, fund management, private equity, business consulting, financial reporting and audit having worked for Global financial service providers in Zambia. His responsible of the country strategy implementation and running the operation of the business in Malawi. He has private interest in supporting and promoting entrepreneurs with a stake in Insurance broking, Microfinance, Agency network and Distribution of FMCG products.
He has a Bachelor of Commerce in Accounting (Daystar University), ACCA fundamental level and pursuing a Master's in Business Administration (University of Zambia). A Certified Digital Money from Digital Frontiers Institute and Certified Risk Analyst from International Academy of Business and Financial Management
Before joining Cellulant as Finance Manager (Zambia), He worked for Kwacha Pension Trust Fund (Pension Fund for the Central Bank of Zambia) as Head of Investments, Aon Zambia (now Minet) as Financial Analyst and Audit Senior for Ernst & Young Zambia.
His married and has 2 lovely kids.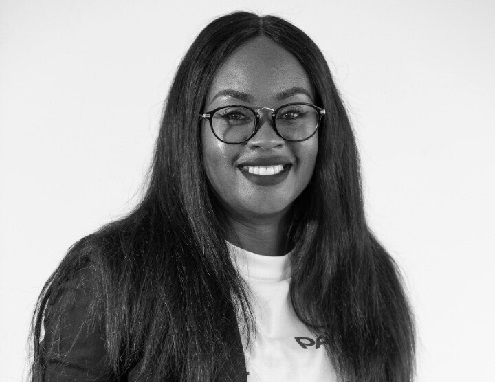 Diana Banda
Vice Treasurer
(Finance & Admin Manager – Digital PayGo)
Biography
Ms. Diana M. Banda is a seasoned chartered management accountant with vast experience in finance, portfolio management and risk. She has over 15 years of work experience spanning across different sectors including manufacturing, non-governmental Organizations, financial and insurance industries. Ms Banda is CIMA qualified and has post-graduate certification in risk management by the Zambia institute of Banking and Finance. She has also done several training programmes such as SME Relationship Management and is currently on the journey to become a Certified Digital Finance Practitioner with Digital Frontiers Institute. Ms Banda is a certified Pastel Trainer of Trainers.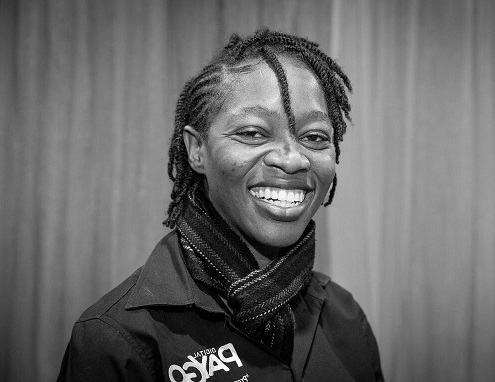 Jessie Himunyanga
Committee Member
(Lead Risk & Compliance – Digital PayGo)
Biography
Jessie Himunyanga is a conceptual thinker with strong problem-solving skills who treasures technology developed to solve real life problems and ease ways of life. With her experience in Software Development and Internal Audit, her footprint in auditing financial controls and systems analysis has leveraged the conduct of exceptional audit inspections and governance improvements. She has knowledge in Enterprise risk management complemented by internal and regulatory compliance management with stern interests in securing IT environments. She is an individual with willingness to achieve high standards of efficiency and process optimization.
Jessie holds an Honours degree in Computer Science: Mobile Application Development and a BSc in Information Technology with a specialization in Software Engineering. She is also a member of the Institute of Internal Auditors.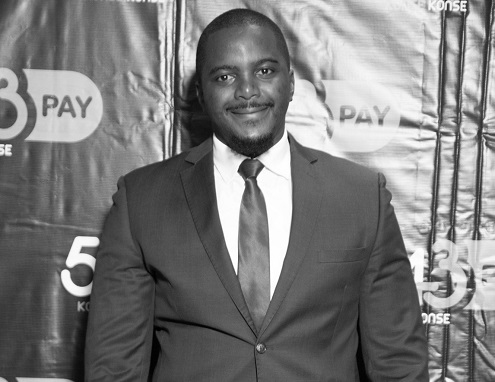 Cholwe Simubala
Committee Member
(Finance & Administration Manager – cGrate)
Biography
Cholwe is a Fellow of The Association of Chartered Certified Accountants (ACCA) and Zambia Institute of Chartered Accountants (ZICA) with more than 9 years audit and financial management experience gained in Zambia and Ireland.
He is currently managing the Finance Department at cGrate Zambia. He has been with cGrate for more than two years. He has sufficient knowledge on Mobile Money, Electronic voucher distribution, Fraud and Risk, and Financial Technology
Cholwe previous worked with BDO Zambia and BDO Ireland, he was involved in the audit of a number of organizations which included Public Listed Companies and entities across different sectors including those in the Energy and Natural Resources sector, Financial Services sector, Not-for-Profit Organizations, fast moving Consumer Goods and Information Technology Clients. Cholwe led audit teams for fortune 500 companies that are listed on NASDAQ such as Symantec Corporation and Maxim Integrated Services Limited.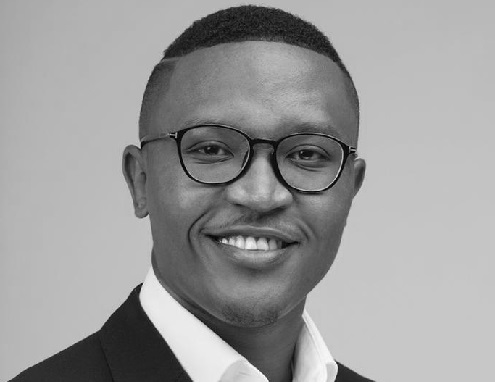 Komba Mulukutila
Committee Member
(Managing Director – MTN)
Biography
Komba is the Managing Director, MTN FinTech, Zambia. Prior to his appointment in February 2020, he was the General Manager, Enterprise Business in MTN Zambia where among other things, he was responsible for driving MTNZ and Group initiatives & Projects within the department.
Komba has over 12 years of work experience within the telecommunications industry, with a track record of driving business strategy for growth, as well as developing high-performing teams within the Commercial and Technology functional streams. He has led various portfolios within MTN including Product Development, Marketing and Enterprise Business. In 2017 he was awarded Sales Personality of the Year by the Zambia Institute of Marketing.
He holds a Telecoms MBA from the Telecoms Academy, South Africa and a Bachelor of Science Degree in Computer Science from the University of Greenwich, England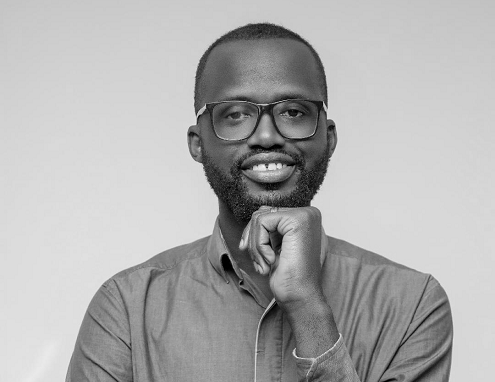 Biography
Robert Phiri is a pro-active, forwarding-thinking and a highly efficient Administrative Assistant, with extensive experience in supporting mid and senior-level Administrators and Managers with consistent and timely administrative support. He is a qualified law degree graduate and possesses six years of professional experience working with both local and international non-governmental organizations such as Restless Development Zambia, Generation Impact Foundation Trust and the Zambia Civic Education Association. Robert is also a member of the Advocacy for Child Justice.